Snow tires can save you big bucks!
If you live in an area that gets lots of snow, staying safe on the roads should be a top priority. The U.S. Department of Transportation reports more than five million traffic accidents in the U.S. each year, around half million of which can be directly attributed to winter weather.
Clearly, winter driving needs to be taken seriously, and that starts with making your vehicle as unlikely as possible to slide off an icy road or get stuck in snow. That's where snow tires can help prepare your car for winter.
Any passenger vehicle can be equipped with snow tires, and installing them before the snow flies could mean the difference between avoiding and experiencing a winter traffic accident.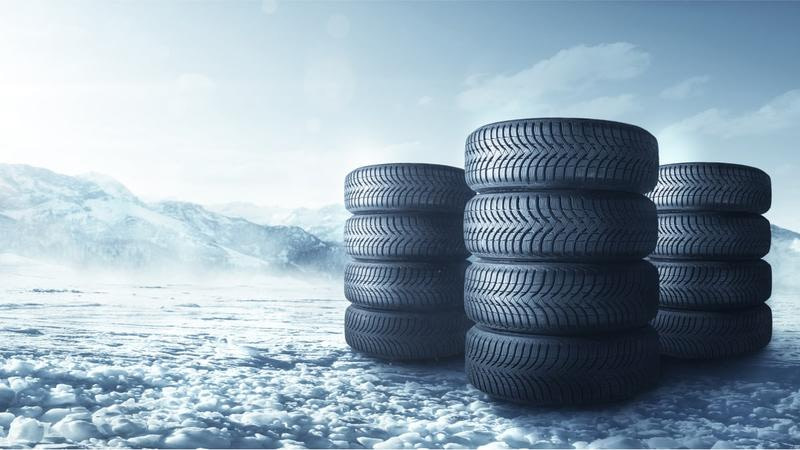 Also called winter tires, are vehicle tires designed to perform in snowy and icy driving conditions. Usually marked with a snowflake symbol to distinguish them as snow or winter tires, they're different from all-season and summer tires in several important ways.
Snow tire treads feature deeper, wider grooves than all-season tires, making it easier for snow to pass through without building up in the treads and reducing traction. Snow tires are often made from hydrophilic rubber, which is softer than all-season tire rubber and makes it easier for the tires to stick to wet, slippery surfaces.
In addition to deeper and wider grooves, winter tires also usually have thin, shallow slits called sipes cut into the rubber, allowing them to stay more pliable and grip better than all-season tires on cold, wet surfaces.
Do I Need Snow Tires?
If you live in an area where snow and ice is on the roads for more than a month or so each year, snow tires are a wise investment. Not only will they give you noticeably better control (which keeps you and your family safer), snow tires keep vehicles around you safer, too.
Want to know when our articles come in, follow us on Facebook and be the first to know!